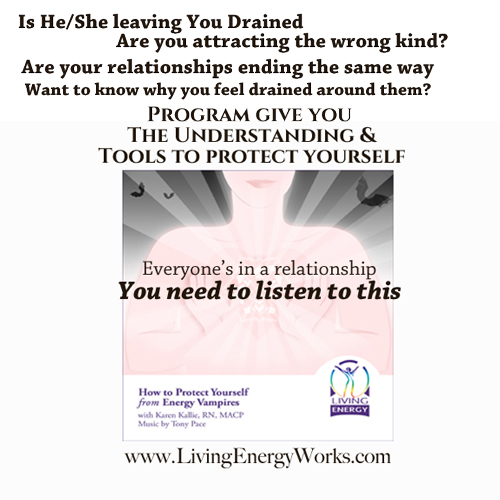 Because the flow of energy between people is invisible to the naked eye it may be hard to understand or realize that your energy field has been compromised or assaulted. However, your feelings and intuition can be counted on to tell the story.
For instance:
Have you ever been with a person and afterward felt drained or exhausted or like you needed a nap?
Have you ever encountered criticism, blaming or manipulative behavior that has left you wiped out, or feeling like you have been ripped apart or emotionally beaten up?
Do you find yourself becoming tense, tight and constricted when you are with certain people?
Do you tend to engage in negative behaviors as a way to refuel, numb the "pain", or distract yourself from the issues with some people in your life?
These are all very common reactions to having been in contact with an energy drain of some type. The good news is that there are ways to recognize vampires, to repair the damage they cause and learn to protect and keep yourself safe from this kind of harm.