We are complex beings made up of thoughts, feelings and energy as well as flesh and bone. Who we are today is largely the result of our experience: our physical, mental, emotional and spiritual history. When we are stressed, tired, ill or unhappy, treating the symptoms of our ailment may afford temporary relief, but often does not solve the problem. We must address our whole being and erase old reactive patterns from our nervous systems so we can experience optimal health, authentic well-being and a life we love to live.
Understanding the source of our physical and/or emotional pain is a first step to healing. However, this awareness alone is not enough to facilitate the freedom and wholeness we seek. We need methods that help to release our acquired mental patterns, and emotional and physical pain locked in the mind and body to release underlying causes of stress and lack of wellbeing.
These methods not only heal but also strengthen and provide access to our innate wisdom. The latter allows development of an expansive authenticity that embraces both our human and spiritual natures. Mind-Body Energetics is such an approach.
Mind-Body Energetics blends principles and practices from Western Science and Eastern Wisdom traditions. Treating and harmonizing body, mind and spirit addresses the underlying causes of stress and illness.
Mind-Body Energetics can help you to:
• Reduce stress
• Enhance health and well-being
• Develop greater vitality and joy
• Embrace self-love and acceptance
• Develop inner peace and intuition
• Experience higher consciousness
Achieve inner harmony and balance
Cultivate resilience and stress hardiness
Karen Kallie offers individual sessions and seminars that blend Eastern and Western methods to provide you with a holistic "toolbox for life". You can find recordings containing some of Karen's information, tools and techniques in the shop. The shop can be accessed from the navigation bar at the top of this page. 
Latest Posts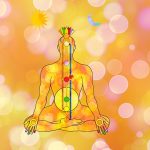 A Strong Aura Begins with AwarenessBring more awareness to your daily activities and interactions. Begin to notice how you feel in response to them. How you feel provides you with clues as to what is happening in your energy system. People, places, and practices that contribute to feelings of buoyancy, fullness, aliveness all help build […]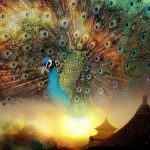 What Affects Energy Flow?There are many things in our daily lives that deplete our energy. Heat, artificial light, dissonant, loud or harsh sound, electricity, computers, and junk food are some examples. Those are all probably things that you really do know if you stop and think about it. What is less well known is that […]