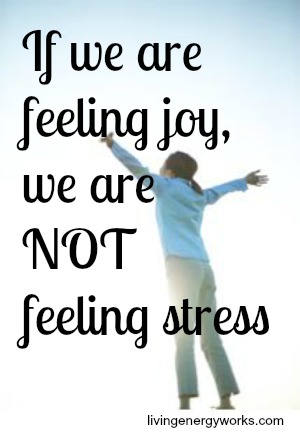 The second or Sacral chakra contributes to flexibility. Free flowing appropriate emotion adds fluidity to the personality. If passion and a healthy sense of deserving are contained in the sacral center, then there is receptivity to good flowing into one's life. From 12 Keys to Life and Self Mastery (See more here http://bit.ly/NA8wwq)
Have you noticed that Affirmations generally don't work beyond the moment-they can make you feel good or like you are doing something to move toward your goals, but they do not address issues at a deep level where the blocks to our success are stored. If you listen carefully you may hear a tag lines on the end of your affirmation that can give you a hint about what is blocking your desire.
Verbal statements work on a mental/ conscious level and do not reach the deeper levels necessary to bring about change.
If we are to truly shift our habits/lives, our energy fields need to be clear, flowing and coherent–think of it as all circuits firing and in concert with each other so you can wholeheartedly be focused and aligned with your goals.
So uncovering your beliefs/unconscious self talk, messages from the past etc is a major step to being able to do all that.
Release Stress Increase Pleasure
Once you know what it is that is running in the background like a tape–you can release it. There are many ways that this can be done—my experience is that we are all best served to have a variety of tools and techniques available as one thing may work very well for one time and then other types of approaches may be needed for another.
Methods that I have found helpful to release the stress and old beliefs are: Emotional Freedom technique, focused intentional Breath Work, Interactive Guided Imagery, Inner Child Work, and certain types of Meditation.
To  increase your pleasure quotient begin by making a long list of all the things that bring you pleasure and then start scheduling them in just like you do other activities. A note here—this will not work long term if you are harboring inner tapes that tell you you are not worthy, deserving etc. There's no way around dealing with these unconscious pests! They will block all other efforts so be sure you don't skip that step! 🙂
If you have a very severe pleasure deficit, it may be hard for you to think of things that are pleasurable–ask your friends, notice what others do and try it. You may have to try many things until you identify what you really like. It's OK not to find everything others do pleasurable–there is an aspect of this type of shifting that is very much about getting to know yourself, as well as learning to let yourself BE who you are and not trying to fit into another's skin.
Meditation and Deep Relaxation are excellent ways to experience pleasure as well as to help with the discovery of hidden agendas and build your capacity to hold pleasure. Yes, we have to build up our tolerance for "holding" pleasure! You may notice that there is apart of you that not only resists but fights against having any or too much pleasure….good information to know so you can release that too!
Related articles