Our ego is our everyday awareness. It is an important and useful aspect of personality. The positive/healthy ego helps us manage the practical aspects of life. The "unhealthy"/negative ego holds our wounds, hurts, and the resulting misperceptions. These live in the unconscious or shadow part of our consciousness.
We do not want to eradicate the ego. It has a useful and important function in our lives. The ego becomes a problem when we believe that it is all we are and so give its shadow aspects too much influence on our reality.
When our focus is only on the ego's reality, the ego:
Creates a reality of isolation, weakness, and fear
Wants to define, quantify, measure in order to feel safe, secure, and comfortable
Constricts movement of energy
Focuses its desires on things that cannot truly satisfy
The ego in the chakra system is associated with the first three chakras (root, sacral and solar plexus). The issue of personal power is most often linked to the solar plexus although aspects of the other chakras can also be involved.
We all have issues that can unbalance any of the chakras. Personal power comes with knowledge.
Along with spiritual growth, psychological growth/maturity is a necessary part of every journey. Be honest but gentle with yourself as you sit with these questions…they are meant to free you not further weigh you down!!
1. If there were a secondary gain from powerlessness, what would it be?
2. How do doubt and fear impact you? How often are they present/active in your life? Under what circumstances?
3. Are firm, timely decisions difficult to make? Is it hard to follow through with your choices and plans?
4. Is it VERY important for you to be right?
5. Do you ever feel weak, emotionally needy, or always wanting to be the center of attention?
6. What do you think keeps you from feeling your personal power or worth?
7. How influential are others' opinions in your life?
If we do not heal what is in the shadow side of the ego, our energetic flow is impacted and we suffer through lack of vibrant well-being, health, happiness, and capacity for a fully connected and satisfying life.
Our shadow aspects, no matter how ugly we may think they are, are simply parts of ourselves that need love, care, and compassion. By healing these shadow aspects, higher levels of consciousness become more available to us.
Excerpted from Fully Human Fully Alive: Embodying the Wisdom of the Chakras: https://karenkallie.com/shop-2/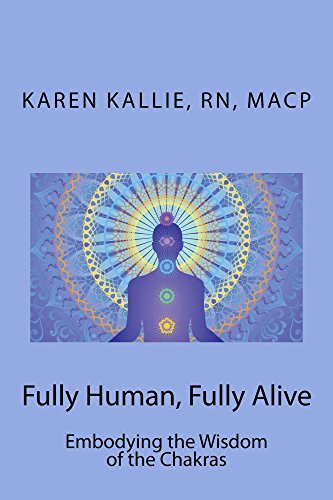 Save
Save