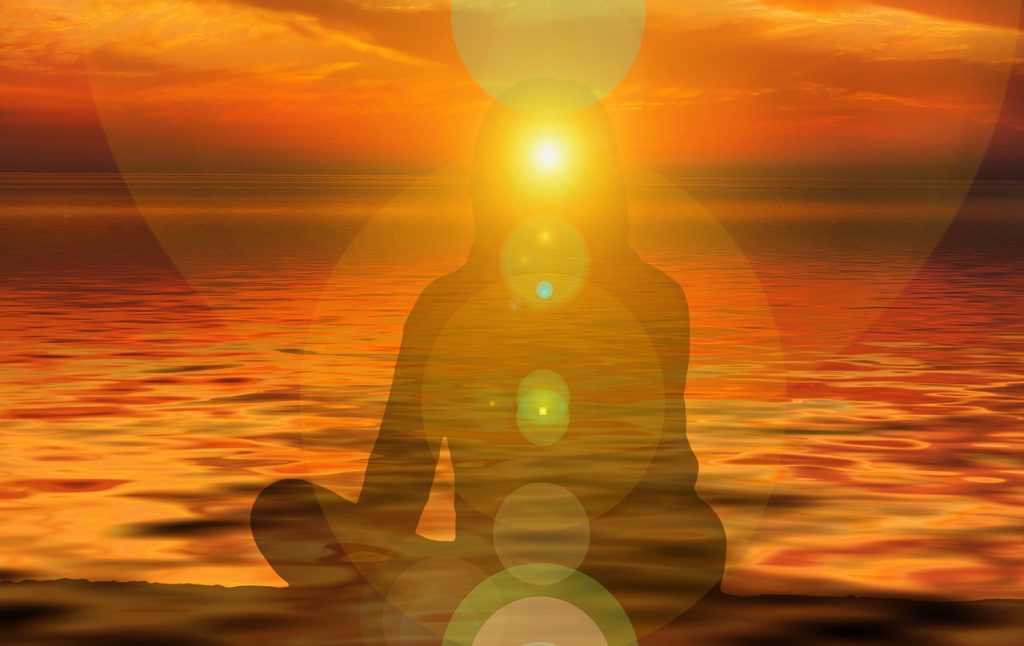 There is a deep sense of aliveness in each of us, the energy of consciousness that is beyond the everyday thinking mind. This energy/consciousness runs through the human energy system via the chakras.
When your energy is abundant, free flowing and coherent you experience ease, optimal wellbeing and an easy ability to express your true nature…your authentic Self.

WHAT IF you could…
Learn to listen deeply and hear the guidance of your heart?
Experience flow in relationship with self and others?
Push less and let things unfold in their own time?
Experience more beauty, wholeness and peace?
Feel peace even amidst the greatest turmoil?
Truly slow down and live in the moment?
Be happy from the inside out?
Your energy system holds the keys to doing just that!
In this program you will learn:
How Chakras program your well-being
Primary role of each chakra in your life
Signs of balance and imbalance of energy
Interventions to bring yourself into balance
Techniques to:
Ground and center energy for greater clarity, concentration and well being
Use sound, color and imagery to heal and rebalance the chakra system
Develop heart coherence for optimal health, intuition and soul-full living
Suggested Reading: Fully Human, Fully Alive: Embodying the Wisdom of the Chakras, by Karen Kallie https://amzn.to/3cdU7yr


Dates: Jan 25 – Mar 15, 2023; all sessions required (NEW DATES)
Day/Time: Every Wednesday, 4-5:30 pm ET
Location: Zoom
Cost: ​$120
To Register: https://treeoflifeinterfaithtemple.wildapricot.org/event-5082231/Registration