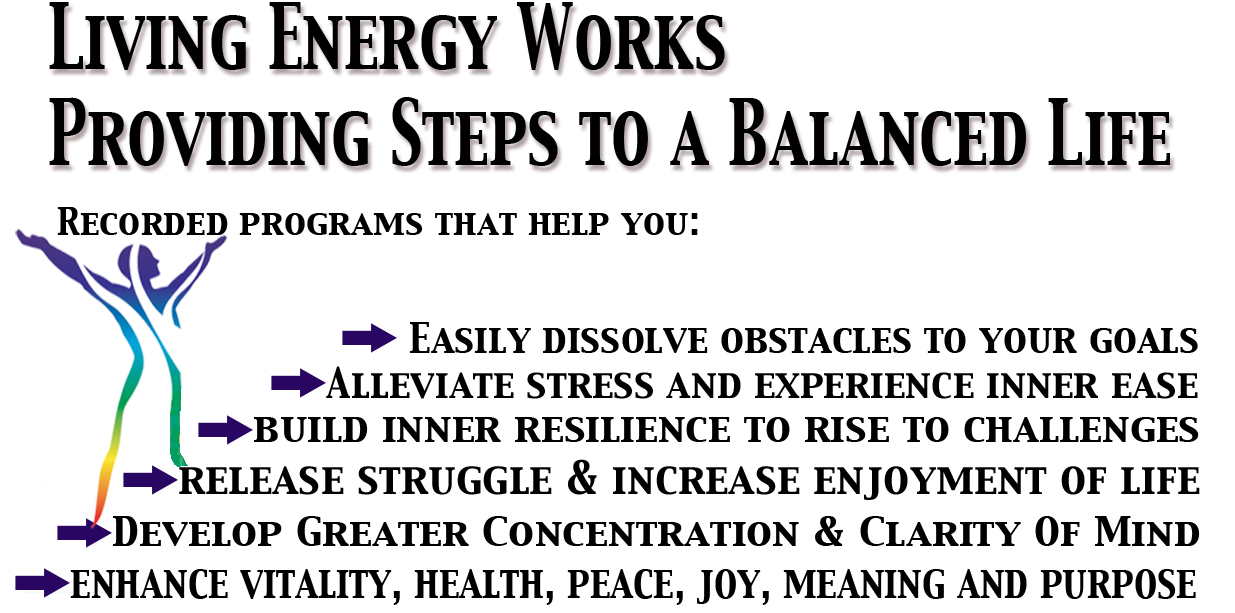 Looking for a program that supports change, new tools to bring to your resolutions, intentions and goals for health, wealth and happiness? 12 Keys for Life Mastery gives you a toolkit for life!
12 Keys provides you with:
Methods for real change from the inside out
Secrets to energy management and consciousness
Techniques to live from authentic power
12 Keys gives you The Way to Make it Happen!
ARE YOU SEARCHING FOR:
Improved health
Purpose and meaning
Balance of body, mind and spirit
Connection with authentic power
Peace of mind; Clarity vs Confusion
Less stress; Greater vitality
Prosperity consciousness
Peace amidst chaos
Change with ease
Deep happiness
Lessons on:
Activating intuition
Achieving clarity, focus, concentration
Energy techniques for releasing stress
Discovering the power of your authentic self
Connecting with deep inner peace and happiness
How to use consciousness and energy for success
Creating Health, Mental Strength and Emotional Balance
LISTEN TO ONE OR ALL SESSIONS
ALL ON YOUR TIME
What people are saying about 12 Keys…
"I strongly recommend it to anyone who wishes to make positive changes in his or her life. It is a must have. I have read, listened and taken classes in both Eastern and Western Philosophies related to wellness and health. These CDs are right on target to aiding in physical, psychological, cognitive and spiritual growth". . . Michael E. Sweeney, Jr., MA, MSN, RN PC, LMHC, CMT
Audio meditations were fabulous. Karen- you have the most soothing and amazing voice – very well suited for guiding meditations!!!" A. L.
"So much more than what I could ever expected. . .this is simply a masterpiece. They are truly Masters of their craft. Sandra Panek, Reiki Master, LMT
A common response to 12 Keys materials:"They should teach this stuff in school."
12 Keys for Life and Self Mastery combines timeless philosophy, quantum theory and cutting edge discoveries in neuroscience to give you the means to live a satisfying and fulfilling life. Click here to learn more: http://www.livingenergyworks.com/12-keys-for-life-and-self-mastery/